5 tags
Spring 2013 Deadpool Signings
Hello. This will be a boring, joke-free post because I'm under a couple of hard deadlines. Here is where to have my sweet, black sharpie make love to the front of your Deadpool & Infinite Horizon comics: 1) I'll be signing with Brian Posehn at Wondercon on Saturday March 30th at Beach Ball Comics' booth 125. We're going to start signing at 1PM for at least a couple of...
My Weekend Trip To Seattle Where I Don't Even Go...
This weekend at Emerald City Comic Con I'll be with Brian Posehn at table Y-06 next to Tony Moore who will be at Y-07 AND he'll have all his Deadpool originals. Get them while the gettin' is good.  I will have a VERY small amount of Deadpool # 1 to sell courtesy of retailer  buddy. If you to have us sign Deadpool - please plan to bring the comic with you or buy it at the show. I...
11 tags
It's Springtime For Deadpool
Here are a few thoughts on the next few months of Deadpool comics.  Issue 6 of Deadpool hits on March 20th. You're going to buy it. Tony Moore leaves us temporarily and he's going out with a bang. It's his best work. Period. Things started to get a little heavy for Deadpool in issue 5, and that trend will continue.  Two weeks later, issue # 7 hits on April 3rd. It's a...
Upcoming Convention Schedule
On March 1 & 2 I'll be appearing with Brian Posehn at Emerald City Comic Con in Seattle. We're signing all weekend long next to Tony Moore and we have two panels on Saturday: a Marvel panel at 11 AM (room TBD) and a Comedy Writing Panel at 7 PM that evening in Room A. You will learn nothing, and leave the rooms much dumber than you entered, but by all means please join us.  On...
The Infinite Horizon Available Now
Hey Sulkamaniacs! Some of you might only know me from my dickery on Twitter, while others are readers of Marvel's Deadpool. So just in case you didn't know, or needed a reminder, Phil Noto and I made a comic called The Infinite Horizon. We were nominated for an Eisner, and hope you check it out. It's in comic shops, book stores on Amazon & available to download digitally.  ...
5 tags
Enough Is Enough
I'm a writer, husband and father. It's for my young son that I write this short essay. I hope it finds readers on both sides of the gun issue.  I wanted to begin by pointing out that there is nothing worse than the heinous murders of children that occurred at the Sandy Hook elementary school in Newtown, Connecticut.  But that's not true, is it? American mass murders are getting worse. What's...
Front Toward Enemy: "Our Hearts Our Broken Today" →
ruckawriter: This is what's in my head. If you don't want to know, don't read it. You have been warned. I am facing tragedy for the second time this week. Facing tragedy as a human and as an American. I nearly lost a colleague, a man whose work I admire, at the Clackamas Town Center shooting this past…
8 tags
Deadpool In Stores Now
My first Marvel Comic is in stores today. I wrote it with Brian Posehn for Tony Moore to draw, and it's been a real dream project. We've been at this for a long time, and today we finally get to see what you think. We're lifelong fans of Marvel Comics, and have a special place in our heart for Deadpool. We're counting on Deadpool's fans to have our back and try us, but we're hoping to pick up...
Rob Delaney: After Sandy →
robdelaney: If you were following coverage of Sandy last night, you may have seen photos of nurses and firemen transporting babies from the NICU (Neonatal Intensive Care Unit) at NYU's hospital. If you didn't, you might consider looking them up. They're very moving. They show courageous emergency and medical…
Have Laptop Will Travel
On January 1, 2013, I'll be without a full-time job for the first time in more than half a decade. As the sole breadwinner for my family I should be terrified, but truth be told, I'm very excited. I was hired by Gavin Purcell to write sketches for two weeks on Attack Of The Show. That was more than five years ago. I racked up over a thousand hours of live TV experience at AOTS, which is not easy...
13 tags
Marvel Now Deadpool Signings
I've threatened you with Deadpool for months now, but we're fast approaching the moment when it's time for you to take action. Deadpool # 1 ships on November 7th, issue # 2 is in stores on November 28th. We hope you all try the new book, and to celebrate we're signing at a bunch of stores. Here's what we have lined up so far in chronological order: 1) Brian Posehn...
WEEKEND READING * How I'm voting & Why:... →
5 tags
I Composed A New Theme Song for Homeland
I don't want to put out there that Homeland's opening titles aren't perfect, but I humbly put forth that I might have improved on them. Sung to the Tune of "Where Everybody Knows Your Name" The Gary Portnoy song that opened Cheers: Bomb making your way in the world today takes everything you've got.  Dropping some weight to fit in your vest, sure would help...
Nerd Shed: What Would Romney Say about Me? →
nerdshed: I usually try stay above the fray of our political system. There are far too many reasons to try to delineate, so I'll keep it to my top three: American political discourse is puerile. I don't know if this is because the we, the people are childish and stupid, or enough…
11 tags
Big Comic Book Update
Hi Guys, I'm having a blast writing Deadpool with Brian Posehn. We'd been looking for something fun to work on since The Last Christmas debuted years ago. Marvel offered us the perfect thing to do together. Tony Moore, Val Staples, Jordan White, Geof Darrow and everybody at Marvel has made the gig a real joy.  Here's are a few things that I hope you'll be interested in: In Early October, final...
Nerd Shed: Prometheus vs. Predator (SPOILERS) →
nerdshed: From both of my experiences in the theater yesterday, it appears there are a lot of people that really don't think about the Alien movies the same way I do. I'm still digesting everything — I spent a good part of the day contemplating it. I will probably have a more elegant piece later, but here…
Avallone: R Is For Ray →
davallone: I read Fahrenheit 451 at an impressionable age, and its dystopian vision scarred me for life. As long as I can remember, I have committed to memory everything I love, so that the Firemen can't take it away from me. In my head is a snowy forest, and in it, a small crowd of European character…
Let's Make Mitt Romney Fun
Mitt Romney has lashed out at Obama for his appearance on Late Night With Jimmy Fallon. He's upset that our President appeared charismatic and humorous. Mr. Romney has a habit of attacking, but not following up with a substantive plan, and the same is true about this very manufactured controversy.  However I believe Mitt deserves equal time to show you what he's made of. So here are a few...
Free Comic Book Day
Hi,  To celebrate FREE COMIC BOOK DAY I will be giving away single issues of The Infinite Horizon (while supplies last) at The Comic Cellar in Alhambra on Saturday May 5th from 11AM-1PM. I will give you a free issue # 1, and I'll have a few copies of the Emerald City Exclusive hardcover to sell if you would like a handsome hardcover for an award-nominated take on the Odyssey set in a...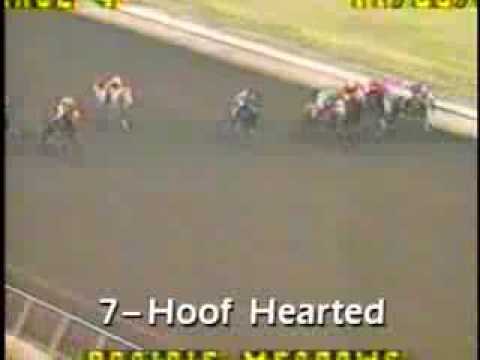 The Best Place To Buy The Infinite Horizon...
Amazon is sold out of The Infinite Horizon, and their stock should be replenished soon, but the best way to get our Eisner-nominated comic is at your local comic shop. To find one go here: http://www.comicshoplocator.com/Home/1/1/57/575 If they don't have copies, ask them to order it for you. The Diamond order code: FEB120448 - INFINITE HORIZON TP & the ISBN is 978-1-582409-72-6 Also...
A Few Kind Reviews For The Infinite Horizon...
The Infinite Horizon collection is out in stores on April 11th from Image Comics, and I hope you'll give it a shot. The premise is simple enough: we set The Odyssey in our not-too-distant future. Take me at my word that the art alone is worth your money. The term "labor of love" is lobbed around a little indiscriminately for my taste, but I think it applies to my collaboration...
Comics I'm Reading That You Will Like Too
I'll assume you've read the classics from Moore/Gibbons and enjoyed the works of Grant Morrison and Warren Ellis. Here's what I recently discovered or re-read - in no particular order, because I'm not getting paid for this shit: X-Force By Remender/Opena et all from Marvel Walt Simonson's Thor. Also, Walt Simonson's upcoming Avengers. PS- Walt...
Emerald City Comic Con Signings & Exclusive...
Hi,  This Friday, Saturday & Sunday Phil Noto & I will be at table Emerald City Comic Con in Seattle. We're hanging out at Table P-03 for the whole show except when we're at Image Comics singing on Saturday from 11-12pm. In April the softcover collected The Infinite Horizon will be available everywhere, but this weekend you can purchase a very limited hardcover of the book -...
Blonde Circus: What's on the Boob Tube? →
blondecircus: We have a couple of avid TV fans in our office and one of the shows they are excited about is tonight's season premiere of Awake on NBC. If you haven't seen the the previews, this show focuses on a detective (Jason Isaacs) who survives a fatal car accident. He wakes up on one world where is…
Let Me Sign & Devalue Your Comic Books
Hi, I'll be signing with the good folks from The Simpsons Comics. In addition to the Jaws parody I wrote with Brian Posehn, I also wrote The Simpsons Comics 179 this year. The new Treehouse collection has the Jaws story in it.  We'll be signing  Friday the 28th - Brave New World, Valencia - 7-10 pm   Saturday the 29th at Golden Apple Booth And Long Beach Comic-Con from 1-...
6 tags
Scamming The Scammer
My phone rang one day last year. It was a number I didn't recognize. The man on the other end of the line introduced himself as John Global, and he had great news: I had won the lottery. He was unclear when I asked how I had won a contest I didn't enter but I acted like a gentleman and gave the fake man with fake money my fake name…Reggie Olsen — and we were off an running....
7 tags
Cheers Script Where The Show Ends Abruptly During... →
I'll be taking down this link soon, but in case anyone is interested here's a spec script for Cheers that I wrote this year. I wanted to have a new spec sample but wasn't interested in the writing one of the same old scripts like a Two & A Half Men. I don't think I should say much more than that since I don't want to spoil any of the fun. 
My Son Likes Playmobil Toys & So Do I →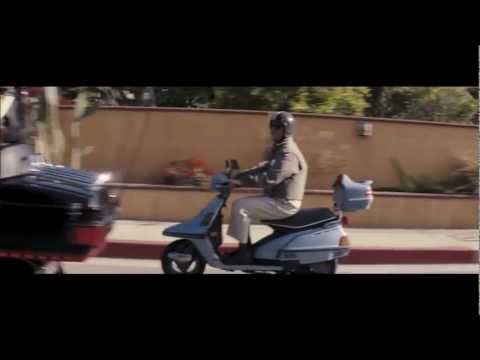 How does Tumblr work?
Do I need a mustache and Pabst?